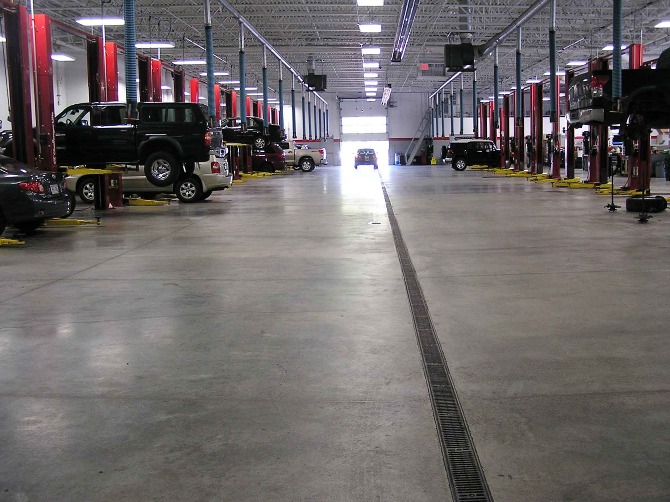 SERVICE OVERVIEW
At Alternative Grinding Solutions, we offer professional Commercial Floor Coatings services for businesses. Having a great concrete floor is not enough, understanding how to protect and maintain it will bring you even more long-term benefits. And that's why we are here! Alternative Grinding Solutions has the resources and the know-how to ensure that every single detail of your project is completed with total satisfaction.  
Commercial Floor Coatings Services
If you are considering getting a beautiful and long lasting concrete flooring for your business, Alternative Grinding Solutions is your best of choices. Being one of the market leaders in industrial flooring, our specialists can do any job whatever the size is. Moreover, we believe that the preparation of the floor is the most important. We offer four main types of floor coatings for your business:
Epoxy floors: Include 100% pure epoxy, water-based epoxy coating and solvent-based epoxy coating.
Polyurethane sealers: This method is temperature-friendly and time-saving but has slippery as issue.
Anti-slip floors: For you, your team and customers' safety, this method is definitely a worth of considerations.
Polished floors: Polished concrete is progressively becoming one of the most popular concrete finish option. It is very economic, easy to clean and considered as an environmentally friendly solution.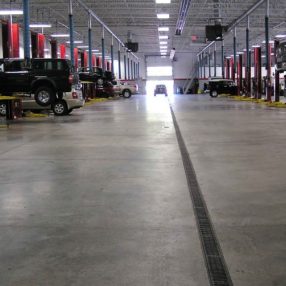 Why does business need floor coatings?
Commercial Floor Coatings are not something new. In fact, your business needs it more than you think. The reasons can be from either internal or external factors, can be both functional and aesthetic. Let's have a closer look at this:
Damaged floor: There are cracks, holes, scratches, stains and tears in the floor. They are not only unsightly, but also impair the movement of goods and services throughout your business. In the worst case scenario, it will also create threat to your staffs and customers' health and safety.
Visual effect and high strength: Having a coating for your floor also increase visual effect and enhance its strength. We offer a variety of epoxy flooring colors and styles. Moreover, epoxy coating is a good example for the effect of highly resistant to oil, auto fluids, gasoline, acids, grease and other chemicals. Coatings also have high scratch resistance.
Changes in standards requirements: Damaged floors can also result in your business failing to oblige under health and safety rules. And believe us, you do not want to pay hefty fines or worse, going through the hassle process with the government. The hospitality and food industries, as well as the health sector in particular, have very stringent guidelines which must be adhered to by law.
Easy maintenance and safe and hygiene friendly:  Easy to clean while beautiful floors neither accumulate dusts nor produce undesirable odor and corrosive fumes. Imagine how safe it is for your employees and clients' health?
Renovated, remodeled, relocate business: This seems to be unnecessary to mention but it always saves more effort to consider from the beginning than to fix it later on. If your business has recently moved premises, renovated or remodeled, then you may need to have a new floor installed. Talk to our commercial floor coatings specialists to make the right flooring choices for your type of business. The right floor will help you to comply with all rules and regulations, increase productivity and enhance the aesthetics of your working areas.
Commercial floor is more than just a place you step on, it's where your business's activities happen every day. In order to create a smooth environment for your revenue to flow, a damaged floor must be replaced as soon as possible. If you are unsure if your floor is beyond saving or not, consult reliable and reputable flooring experts from Alternative Grinding Solutions.
Current: Commercial Floor Coatings