SERVICE OVERVIEW
Your Specialist sealing providers
Our concrete sealing services and applying a sealant on concrete surfaces have many benefits. Your sealed areas will be almost maintenance free and way easier to clean when it becomes required.
Concrete, being a porous surface absorbs liquid easily and the sealant we apply will prevent any big stains. You will then be able to enjoy your outside areas without being worried about spilling food, drinks, BBQ grease or any chemical household items. It also reduces the chances to damage or discolor your concrete floors from dirt, leaves, pets, oils or fertilizers. Another advantage is to reduce the development of moss growing through and around your concrete areas. Protect your floors from stains and make it easier for you to maintain and clean!
At Alternative Grinding Solutions will enhance the look of your property, home, factory or investment. We can seal concrete floors in both outsides and inside areas. Our experienced and knowledgeable team will pressure clean your concrete areas before sealing to make sure the concrete sealing services we are providing will be perfectly done and will leave a uniform shiny look on your floors. In fact, sealing concrete areas will not only help in protecting the floors and it is also the most cost-effective solution to make sure your concrete areas will last as long as you wish them to.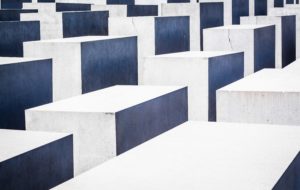 Concrete driveways
Exterior pavers
Any concrete surfaces

 

Garage, factory or patio floors

Walkways
Porches and stoops
Factory Floors
Brick, stone or cement pavers
Nearly maintenance free
Low maintenance costs
Easy to clean
Reduce risks of stains of any sort
Reduce growth of moss
Sealed areas looking newer for a longer time
Rejuvenate old surfaces
Different choices of colored sealers
Generally cleaner look
Trust us with Your concrete!
To find out more about our solutions and how sealant would work for your concreted areas, contact us today so we can come up with a free quote. Our team of professional experts will always come up with appropriate and efficient solutions. We are always on time and we will get the job done in no time the right way. We are the most trustworthy company providing concrete sealing services around.
We have a vast experience and can provide different solutions to change the looks of your existing floors. We take pride in the special care and attention we give to your concrete floors. Choose Alternative Grinding Solutions to make a difference!
We are offering the right solutions and services to get your property shining for years, we will meet all your expectations. When requesting our services, we will visit and assess the work which needs to be done. Moreover, we will arrange our team to come, clean and seal for the best price. We can offer the best prices and cater for all needs of Melbourne.
If you're looking for reliable and an extremely professional company offering competitive price, give us a call today!
We service all melbourne suburbs!