SERVICE OVERVIEW
INDUSTRIAL FLOORING with epoxy coating
At Alternative Grinding Solutions, we offer Industrial Epoxy Flooring services for businesses. Epoxy Flooring is a kind of resin which has been created in order to be poured over concrete floors to protect it from industrial activities, heavy activity or environmental corrosion. It looks like a thin layer of plastic. This solution is mainly used in industries where there is heavy traffic (forklifts operation, human traffic, or others engines) or chemicals and oils. Another great benefit is the possibility of incorporating a solvent to make the surface non-slippery.
Being one of the market leaders in industrial epoxy flooring, our experienced team can do any job whatever the size is. Moreover, we believe that the preparation of the floor is the most important. The choice of epoxy resin and the application of epoxy flooring is crucial. Moreover, when correctly applied, the epoxy coating protection last for decades.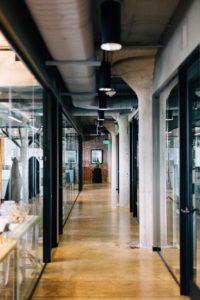 TRUST ALTERNATIVE FOR YOUR FLOORING SOLUTIONS
The main secret of our success is how we prepare the existing floors. As it is the most labor-consuming and important step of the epoxy coating process. The wide array of textured, flecked industrial epoxy flooring coatings we offer, are the best protection for your floors.  To match your decor, we can also provide with different colors.
As every business is different, we make certain not to damage the structure of your property by taking the necessary precautions. We have large scale machinery to complete the jobs properly. Our attention to details is second to none, we pay attention to every single edge delivering the ultimate superior protection.
Our epoxy flooring solutions are available all over Melbourne. Don't hesitate to contact us with any questions or for a quote.
Our industrial floor coatings include :
Stripping old existing coverings
Cleaning, degreasing & preparing the concrete surface
 Diamond grinding & shot blasting
Polishing concrete surfaces to required shine level.
Self levelling, clear & coloured epoxy coatings
Applying anti-slip interior & exterior grade coatings
Colour coding floor coatings for safety
Installing line-marking to your requirements (car park or industrial lines)
At Alternative Grinding Solutions, we are providing Melbourne and all its close suburbs with industrial epoxy flooring solutions. There are no job too big or too small. We will do everything. Our experienced team is for sure the best choice you can make today. Simply give us a call and we will take care of the rest for you!