SERVICE OVERVIEW
POLISHED CONCRETE MELBOURNE
At Alternative Grinding Solutions, we will add prestige and style to any environment when creating a polished concrete floors Melbourne. Fashioning premium floors according to your desires is our main priority.
We are offering polished concrete Melbourne solutions for over 7 years. To suit all our clients' requirements and budgets, we have created different solutions. We make sure in offering solutions that will be strong over time, easy to clean and maintain. Most of all, the team will have a specific attention to aesthetics in order to complement and match the existing environment.
All concrete surfaces can be treated and polished. Every application has its differences. Moreover, we have a coating system and we ensure that every single layer applied is faultless.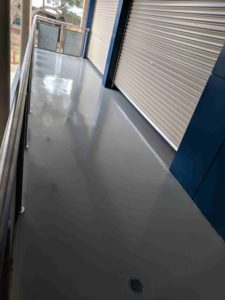 Obviously, to reach an outstanding result, every project has to be carefully planned from start to finish. Our machines allow us to apply ourselves to any job sizes with the best efficiency and quality.
When we think our Polished Concrete Melbourne Solutions aren't suitable, we can advise you with others answers such as epoxy flooring and various sealants.
Why Choosing US for your concrete Floors
Our company works with a wide range of tradesmen, homeowners or luxury shops. They all wish to adjoin an outstanding polished concrete floor to an existing property, in order to raise the existing design quality level of the premises.
With many years of experience, Alternative Grinding Solutions presents itself with unrivaled work ethics. As a consequence, it will bring another dimension to your home or work space. And, our long history and experience makes us as one of the leaders in the polished concrete Melbourne flooring scene.
We are able to offer our clients a new dimension of quality when it comes to polished concrete floors.
Our signature polished concrete Melbourne solutions are:
Created in accordance with customers respecting to the finest detail their desires.
Always respecting a previously agreed schedule without last-minute extra cost.
Guaranteed for a period of 5 years.
Interested in getting a quote or wanting to know more? Visit our contact page or give us a call now!
Benefits of polished concrete floors
Polished concrete floors Melbourne services have been gradually expanding for the last decade in Australia and especially around Melbourne. While its popularity increased, it also needs to be considered as an environmentally friendly solution as techniques and materials have evolved towards environmental consciousness. In contrary of old ways, polished concrete Melbourne solutions, do not use any harsh chemicals at any stage of the polishing process. Once realized, only water is necessary to clean it without any addition of chemical cleaning products. When looking for flooring solutions, any individual needs to be considering its eco-impact and how easy it will be to maintain and use, whether it is for a domestic, commercial or industrial property. 
At Alternative grinding Solutions, we have the knowledge and ability to achieve high-level polished floors. We can achieve any results from an existing or new concrete slab. Another point to reflect on is the energy savings. With polished concrete floors Melbourne solutions, you will drastically reduce your lighting needs and by consequence your overall energy bills.
We will work on any surface carefully taking care of your floors. Existing carpet or tiles or any covering can be removed and replaced by polished floors, trust us and put us in charge of enhancing the look of your floors. Alternative grinding is the first choice company when it comes to polished floors. We generally accept any job in and around Melbourne's suburbs regardless of the size. grinding and polishing is what we are good at and excited about. Don't hesitate anymore, simply give us a call so we can tailor the most adapted solution for the best outcome possible.
melbourne's premium polished concrete floors
Beautiful realisations, high-quality levels of polish will add prestige and enhance the looks of your property. We will create personalised solutions to match and exceed your needs and expectations.
We can work with builders, architects, designers, homeowners or any type of commercial, industrial purposed environment.
We have the knowledge, experience, equipment and man power to complete jobs on time and within your budget. Our concrete grinding  and polishing services are used for coating removal, glue and adhesive removal, floor preparation and leveling of existing floors.
What are you waiting for ? Call us Today for a free quote!
We can offer our services all over Melbourne
Current: Polished Concrete Floors