Epoxy Flooring Melbourne Service
Epoxy flooring has grown exponentially in popularity and is perfect for a variety of properties; in-particular in settings with high traffic (foot or auto). It also looks and performs well in commercial and residential settings too.
Epoxy flooring rarely looks the same way twice as you can stamp your own creativity on it with a variety of colours and flecks available.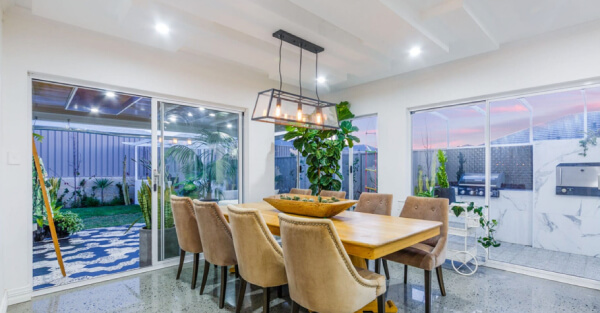 Epoxy flooring involves preparing the concrete flooring to make it smooth and clean and then combining a hardening chemical with a resin. A chemical reaction occurs when the two are combined and spread on the flooring and the liquid turns solid once dried.
The benefits of epoxy flooring are vast and include:
Our Epoxy Flooring Melbourne Service Includes:
Why Choose Alternative Grinding Solutions to Install Epoxy Flooring?
As professionals in concrete flooring solutions with nearly 10 years of experience servicing residential, commercial and industrial clients, we know how to achieve the best finished product for your flooring.
Our attention to detail is second to none and the secret to our success is in the floor preparation which we perform with extreme care. As every property is different, we pay attention to every single edge, ensuring a smooth and seamless finish to your epoxy coating.
We have the experience to overcome any obstacles to the process and will always find the best solution to provide a superior finish.
How Long Does Epoxy Flooring Last?
In extremely high traffic areas like industrial garages or busy commercial restaurants, epoxy resin may need to be reapplied every five or so years to maintain the full benefits and protection. However, when correctly applied, the epoxy coating protection can last for decades.
How Much Does Epoxy Flooring Cost?
The pricing of epoxy flooring varies depending on the size of the space and any issues with the flooring.
If you'd like to discuss your residential, commercial or industrial epoxy flooring project, get in touch to arrange a FREE measure and quote on 0412 364 614.